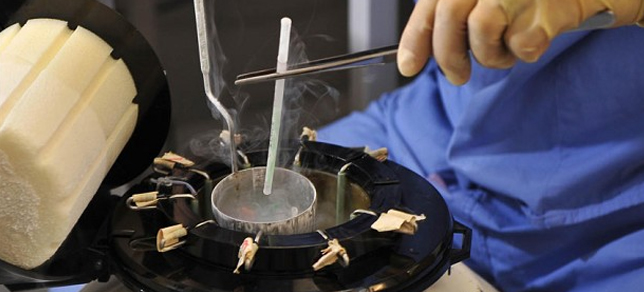 08 Aug

Prime things you should know to become a Fertility Nurse

The key responsibilities of a Fertility Nurse are to maintain a healthy relationship with her patients, ensure that they receive utmost care and satisfaction during their treatment, all their needs are duly met and manage all the processes involved in ART treatments. The daily tasks of a fertility nurse involve preparing a schedule for patient's visits, blood withdrawal procedure and also explaining the patients about the medications prescribed by the doctor.

IIRFT, a premier IVF institute in India, provides a wide range of ART training course including fertility nursing courses to produce skilled and dedicated fertility nurses. The job of a fertility nurse requires a lot of patience, dedication, sincerity and commitment. In short, it is a complex job yet rewarding. A fertility nurse should have the ability to continuously boost the morale and rekindle the courage in the minds of patients on their way to parenthood.
I want to become a fertility nurse. What are the necessary qualifications?
If you are looking forward to excel in the field of fertility nursing through fertility nursing courses India, you need to be qualified in MSC, BSC, BUMS, BAMS, BHMS, BVSC, MVSC, MBBS, MD, MRCOG and FRCOG etc. The most important quality of a fertility nurse is to inhibit a born empathetic and compassionate approach towards people.
What are the common tasks of a fertility nurse during an IVF program?
Help patients by describing the possible options in assisted reproductive technology.
Impart in-depth knowledge about the most suitable treatment and its benefits.
Help patients in making the right choice and deal with patients on individual basis.
Offer an unbiased approach to patients.
Ensure proper maintenance of schedules and initiate interactions through frequent follow-ups.
Perform blood withdrawal tests and monitor fertility cycles.
Conduct ultrasounds and instruct patients on how to do self IVF cycle.
A fertility nurse acts a bridge between the concerned physician and patients.
What are the career prospects after becoming a Fertility Nurse?
Fertility Nursing is in great demand and fertility nurses are employed by reputed fertility hospitals and clinics. With the evident rise in fertility nursing, the job of a fertility nurse becomes a viable option for those who aim at helping people have a baby of their own and achieve a happy parenthood.
If you have the passion to learn about state of the ART (Assisted Reproductive Technology) with cutting edge technology under the guidance of Dr. Rita Bakshi & Competent Team, Get admission now by filling the details in the section mentioned below or write us at contact@iirft.com for any query.