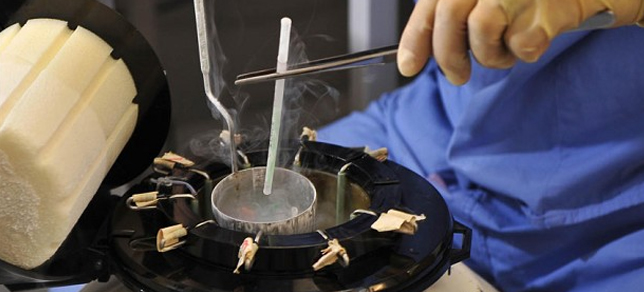 20 Nov

Importance of Assisted Reproductive Courses in India

The Assisted Reproductive Technology (Regulation) Bill, 2014 has been in the making since 10 years. Surrogacy and infertility services facilitated by clinics in India are becoming popular globally because of best-quality services and cost-effectiveness. As a result, ART clinics have gained popularity around the country. The clinics provide various services such as in vitro fertilization, intrauterine insemination or intracytoplasmic sperm injection, egg donation and surrogacy.

According to studies, 15% of couples are infertile around the world. This indicates that infertility is one of the most common problems around the world. The extent of infertility risks is huge as it involves social implications. Every married couple thinks of having a child to achieve their parenthood dreams.

All fertility clinics available in India use artificial insemination with male partner's semen (AIH) or in-vitro fertilization-embryo transfer (IVF).

The clinics are using techniques like Artificial Insemination with Donor Semen (AID), Gamete Intrafallopian Tube Transfer (GIFT), Tubal Embryo Transfer (TET), Intracytoplasmic Sperm Injection (ICSI), Testicular Sperm Aspiration (TESA), Testicular Sperm Extraction (TESE) or processing and storage of gametes (sperm and oocyte) or embryos.

With growing advancements in medicine and medical technologies, 85% of the infertility cases can be treated through medicines, surgery or new medical technologies such as IVF or ICSI. The latest technologies are aimed at cure infertility, which involves careful handling of the male or female gametes. They often involve the donation of spermatozoa or oocyte, or the use of a surrogate mother who would be carrying a baby with whom she shares no genetic links" as stated by the Indian Council for Medical and Research in the Preamble under the Assisted Reproductive Technology (Regulation) Bill.

Thus there are splendid opportunities for candidates who pursued IVF trainings in India. International Institute of Reproduction and Fertility Training is one such institute that offers trainings based on practical sessions in IVF lab in the capital, New Delhi.

If you have the passion to learn about state of the ART (Assisted Reproductive Technology) with cutting edge technology under the guidance of Dr. Rita Bakshi & Competent Team, Get admission now by filling the details in the section mentioned below or write us at contact@iirft.com for any query.