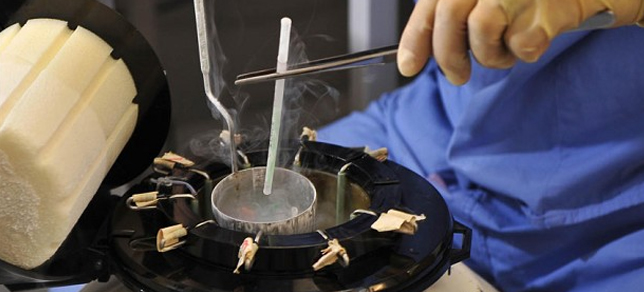 11 Jul

IIRFT offers special Embryology Training Courses

The demand for exceptionally-qualified and trained embryologists has led the International Institute of Reproduction and Fertility Training (IIRFT) in affiliation with the International Fertility Centre to launch a specialized course for this academic session.

IIRFT provides various short-term Assisted Reproductive Technology (ART) courses that include Basic course in Semenology IUI, Advanced course in ICSI, Introductory course in ART, Certificate course in ART, Embryology Training Courses and Advanced course in cryopreservation for candidates who wish to have a comprehensive hands-on training on a one-by-one basis in all the fields of ART services.

According to IVF specialist, Dr. Rita Bakshi, the chairperson of IFC, says, "Infertility is on a rise globally and there is a huge need for well-trained professionals who are born to excel in the ART field. We will give students a firm ground in the theoretical and practical aspects of embryology and ART.

Candidates who accomplish these short term courses will be a wonderful opportunity to settle in the industry. "We want to bridge the gap between supply and demand and make sure our embryologists have an upper hand in the practice.
About the Embryology Courses in India
Basic course in Semenology IUI: is ideal for beginners as it provides an in-depth deep insight into the field of Andrology. The course will help the applicants learn about sperm per se and different sperm processing techniques that are used for various ART procedures.
Advanced course in ICSI : is perfect for those candidates who wish to perfect their skills in ICSI.
Introductory Course in ART : is a course that comes with integrated lectures and hands-on experience incorporating all the ART techniques. This also includes basic instrumentation and application support.
Certificate course in ART : can be explained is an addition to the introductory course in ART. This course is designed in such a way that it offers a 5-day excursion at a renowned fertility centre to understand the live functioning of the ART procedures and sharpening of skills for another 5 days on their return to IIRFT.
Advanced course in Cryopreservation : can be defined as a "Cryo" oriented course that involves interactive demo sessions, lectures and limited hands-on experience. The course will enable the candidates to get completely familiar with freezing techniques, instruments and protocols related to sperm, oocytes, embryos and blastocysts.
Faculty from International Institute of Reproduction and Fertility Training, in addition to two IVF specialists, gynecologists and advisers from the International Fertility Centre, will guide the students throughout the training programme.
If you have the passion to learn about state of the ART (Assisted Reproductive Technology) with cutting edge technology under the guidance of Dr. Rita Bakshi & Competent Team, Get admission now by filling the details in the section mentioned below or write us at contact@iirft.com for any query.